Opener Remote Control Problem
Customer Issue: The electric garage door opener remote stopped working and had none of its buttons had any effect.
Our Solution: After troubleshooting the remote for reception and transmission issues, we saw that it was a bust. Its interior components were completely ruined by corrosion. We offered the customer a few replacement remotes that could calibrate to his garage door opener, and he decided to choose a simple THREE BUTTON CLICKER, which he could also use with his driveway gate. We programmed the new remote to communicate with both the garage door and gate and tested it several times to ensure it was working correctly.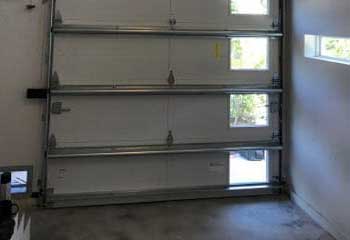 Sensor Alignment
Customer Issue: Mr. Schmidt's garage door would reverse abruptly when trying to close, making it a risk as her belongings were left in the open.
Our Solution: Our expert looked over the customer's garage door system and found that one of the sensors had been tweaked out of alignment. This was causing it to reverse the door thinking something was under it in accordance with its safety function. The sensors were aligned again with careful measurements to take care of the issue.
Darren Schmidt
- Brownsville
Spring Replacement
Customer Issue: The customer started hearing noises from his garage door springs, and noticed some early signs of fraying.
Our Solution: The team locked the door open to relax the extension springs, and then carefully eased the caps off before removing the springs themselves from the extension cords. After cleaning and lubricating the cords, we put the new pair of springs in, sealed everything up, and tested the door for functionality.
Dario Lehmann
- Coral Gables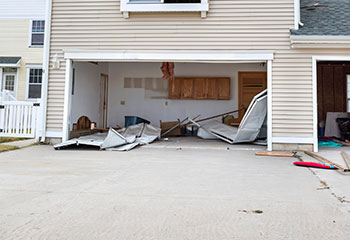 Garage Door Off Track
Customer Issue: Door hanging from its lift cables and rollers slid out of track.
Our Solution: Although there was no damage to the panels we found that the impact also damaged the rollers and one spring. We immediately removed the door and replaced the entire tracks system (one side was damaged, the other severely rusty) as well as the broken rollers and the spring.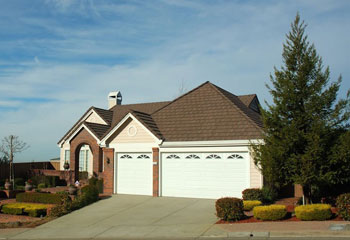 New Garage Door Installation
Customer Issue: Wanted an insulated door.
Our Solution: We offered the customer a carriage house door from the Clopay Coachman® collection, to match the simplistic charm of his home. Although this model was made of low-maintenance durable steel it had a faux wood appearance, and was insulated with thermal break that offered an R-value of 18.4.
Fred Atkinson
- Hollywood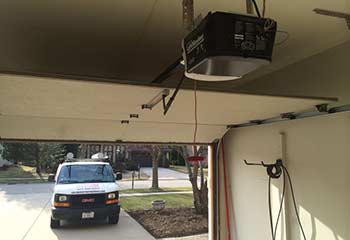 Opener Replacement
Customer Issue: Wanted to replace an old opener.
Our Solution: We recommended a belt-drive garage door opener model, more specifically, the Craftsman 54931, which has built-in Wi-Fi compatibility and a Timer-to-Close automatic feature. We installed the new unit for the customer and made sure he was completely satisfied with its smooth performance.