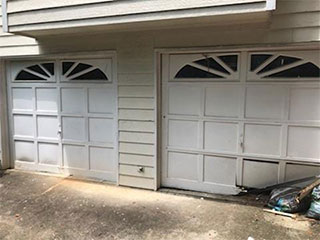 Nobody wants to deal with the hassle of a garage door that barely wants to work when you most need it to. You should be able to rely on your door to open quickly, and shut securely to keep your belongings and home safe. Let us ensure that this is the case with fast and thorough repairs to get your door functioning like it's new again. The longer a door continues working with worn or broken parts, the worse the damage will become! Getting it taken care of now will save you from a lot of future difficulties.
Major Opener Brands Available
Whether you have a Chamberlain, Genie, or otherwise, our technicians are deeply familiar with them all and will be able to get to the bottom of the issue easily! After carefully inspecting the opener to determine what exactly the problem is and how best to fix it, our team will get to work. Sometimes a part such as the motor will need to be repaired or replaced entirely. Or, the opener itself may be too old and will need to be switched out. If that's the case, we'll assist you in finding the right new opener for you!
Track Repairs And Replacements
It's not uncommon for the tracks that your garage door slides over to get warped over time, or even tweaked from an accidental car bump. In either case, we can either repair the problem or replace the track entirely. You'll be impressed with how carefully we work, measuring and marking where the original track was so that its replacement will be installed precisely.
The Issue May Be The Rollers
Rather than the track, the real problem may be with the rollers inside of it. They can wear down and rust over time which makes it more difficult for your door to move along the track. However, we can either repair or replace them easily by prying it open and removing them!
Contact Us Today
Call Garage Door Repair Miami and let us take care of your garage door in no time at all.
When it comes to your door, we don't settle! We also offer:
Garage Door Off Track Repair
Garage Door Tune Up Services
Screw Drive Opener Replacement
Garage Door Extension Spring Replacement