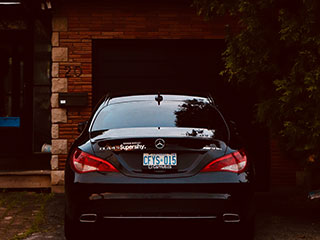 Looking for a professional garage door company near South Miami? The experts are at your service. Garage Door Repair Miami services all nearby areas, from Doral to Hialeah. Over ten years of experience allow us to fix any type of garage door problem you may encounter. This includes broken springs, opener motor and drive system issues, and panel replacements.
Full Garage Door Repair Services
If you're looking for reliable, professional service, you can depend on us. Garage Door Repair Miami has been servicing automatic garage door systems for more than a decade. Whether a spring broke and needs replacing or the opener is not working because of circuit board problems or something else. A solution is always available, and the same day repairs are offered 7-days a week.
Keeping Your Garage Door Strong
Your garage is responsible for keeping your car secure and possibly many other personal belongings. If attached to your main building or house, it's also a key security aspect of your property –after all, it's a possible gateway into your home. For all these reasons, it's important your garage door stays both strong and durable. If your system is starting to present signs of wear and tear due to regular use, don't worry. Garage Door Repair Miami is here to whip it back into shape. The maintenance service includes checking the tension of your springs, applying lubrication, treating rust and more.
Fast Response 7-Days a Week
If you're in need of an emergency repair, you can be sure of a fast response from Garage Door Repair Miami Whether it's a broken spring or a stuck door, the experts will get to you as fast as possible. The problem you're dealing with won't hang around for too long. If it turns out a component is beyond repair, the technicians here at Garage Door Repair Miami can replace any part in order to get your door functioning properly again.
Garage Door Installation
Garage Door Repair Miami can guide you through the options available to you. Choose from a range of garage door models and different types of panel materials. Whatever your preference, wood, steel or other materials. Your new garage door can have the curb appeal and durability you want. With us, everything will work smoothly before completing the job. Garage Door Repair Miami knows how to ensure the end result looks good and works well.
Miami-based Garage Door Company
Knowing who to call for garage door problems is half the battle, as they say. That's why if you need a company that provides garage door services near you, you can call off the search. Garage Door Repair Miami is a local service provider that specializes in providing fast response for all types of problems. Apart from repairing broken springs and the like, the team here also offers free estimates on new garage doors. You can get a new overhead door installed, or your current one fixed. Any service need you have is covered by local pros. Available in Fontainebleau and all nearby areas.
Same Day Garage Door Service
The team here at Garage Door Repair Miami is familiar with a range of brands. The experts here know how to replace and install garage door parts sourced from all the big manufacturers. Genie, Craftsman, Chamberlain, and more. If your garage door opener needs troubleshooting or replacing, or your entire door is getting old and you need new panels, with us you get a great deal for a premium product. Contact Garage Door Repair Miami anytime by calling the 24/7 service hotline for emergency repairs or more information
Find Out What Makes Us Different:
Installation & Replacements
Local Experts At Your Service