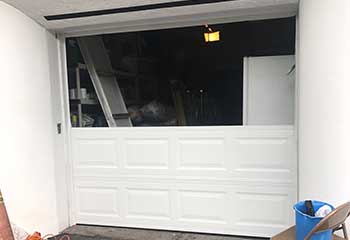 Garage Door Installation
Customer Issue: The Mayflowers suffered a burglary because of their unsecured garage. They decided to have an automatic door installed to prevent future events of this sort.
Our Solution: We assembled a cheap, secure system using a Genie model 1035 chain drive opener and a standard Amarr Lincoln series steel paneled door. As a standard width garage, the Mayflowers' entrance was easy to fit with a factory product. The opener came with its own remote controls and sensors, which we programmed and tested.
Sally Mayflower
- Kings Point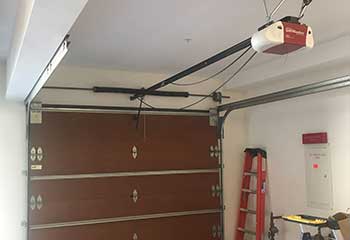 Garage Door Opener Repair
Customer Issue: Mr. Caenig's opener refused to turn on, even though it was plugged in and the power supply was working fine.
Our Solution: The external wiring and outlet were all in good order, so we opened the opener box itself to look inside. As expected, one of the internal wires was loose. When asked, the customer confirmed that the opener had been jarred and shaken prior to its recent installation, explaining the issue. Reconnecting the wiring saw the opener functioning again as intended.
David Caenig
- Delray Beach