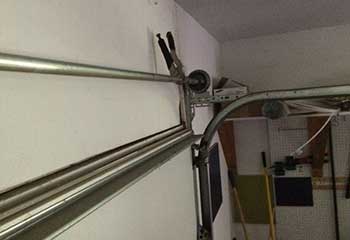 Track Replacement
Customer Issue: Mr. Collins had accidentally hit the side of his garage door's frame with his lawn tractor, and afterward found the door seemed to struggle to move.
Our Solution: Our team inspected Mr. Collins' garage door system, finding that his track on one side had been broken from the collision. We released the tension in the springs to detach them, the cable, and the opener, so the door could be safely brought down out of the way. Our professionals unbolted the broken track and removed it, then installed in the new one.
Jay Collins
- Golden Lakes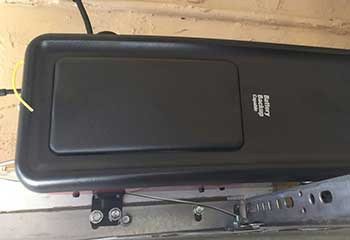 Garage Door Opener Replacement
Customer Issue: Mr. Allison had recently gotten a new, large SUV. However, he found that it came dangerously close to scraping the overhead garage door opener.
Our Solution: We felt the best way to take care of Mr. Allison's problem would be to replace his garage door opener with a wall-mounted one. This way, there would be no concern at all of damaging the car, or his opener. Our technicians first disconnected the overhead opener, and bar it resided on, to remove both. We then installed the LiftMaster 8500 model.
Sherman Allison
- Greenacres