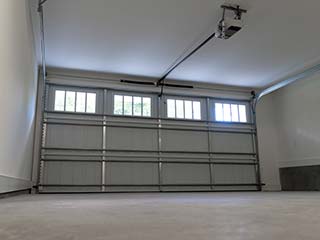 It's important to take careful steps when dealing with broken garage door springs. Some parts can be more dangerous than others, and the springs are perhaps the most dangerous when it comes to mishandling and replacement. With the way they work, the springs sustain lots of tension, and therefore can eventually become liable to break as they grow weaker. With such a significant purpose, you can't have a garage door with a broken spring as your main car access port. And that's why we offer the best garage door spring replacement services nearest Miami. With affordable rates and reliable solutions on the spot, you won't have to deal with broken springs for a moment longer than necessary.
Same Day Broken Spring Replacement
It's important to get weak or broken garage door springs replaced as soon as possible, as the system is compromised without working units. You see, it needs the springs to support the weight of the door panels, and provide a counterbalance to help you or your opener lift them. With broken springs, the garage door doesn't have that support, and therefore trying to use it like this can be dangerous. It will also force more stress on the opener, which can lead to other garage door parts breaking. That's why getting broken springs replaced quickly is so crucial. You don't want to have to pay more for extra repairs, after all. And with help from our nearby Miami garage door spring repairmen, you won't have to!
Garage Door Spring Repair Solutions For The Miami Area
Got an urgent need for a fast solution with broken springs, cables, or related issues? You have available help at your disposal whenever you need it. With the experts at Garage Door Repair Miami, any broken spring gets replaced in no time, on the same day you call for service. Use our 7-days a week solutions to get any spring problem fixed right away. For more info, or to schedule an emergency garage door spring replacement service, call our 24/7 hotline anytime.