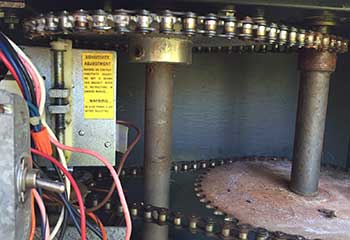 Opener Repair
Customer Issue: Found out the garage door opener motor makes weird noises and can barely move the door.
Our Solution: After opening the opener to inspect the motor, we quickly discovered that the main drive gear broke. Replacing it on the spot allowed us to solve the problem quickly. We proceeded to then test the garage door opener for various subsequent issues that can occur due to such a motor problem. Luckily, none were present, so the job was done.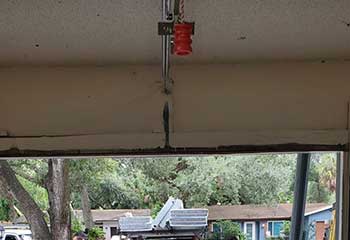 Garage Door Spring Replacement
Customer Issue: Ms. Hollward noticed her garage door spring coils were quite deformed and suspected – rightfully – that it would break soon.
Our Solution: We're always happy when a customer takes the initiative and keeps themselves from dealing with a more serious problem. Ms. Hollward noticed her garage door spring wasn't looking great, so she reached out to us to replace it. We arrived at her home a couple of hours later and installed the new spring for help. That saved her the trouble of dealing with a broken spring in the immediate future.
Grace Hollward
- Plantation